childrens

paddle board LESSONs
The  Childrens stand up paddle board lessons are focussed on having fun, whilst learning about water safety.
Children are fast learners, and we pick up the pace where possible, making sure they get lots from their time with us on the water.
If they join a family lesson, you can enjoy time with your kids, having fun and learning a new sport.
With our ASI qualified instructors, the sessions are totally safe and fun, working from our base on Chichester Canal, Hunston, which offers a calm, non tidal waterway.  We also run lessons in Chichester Harbour.
* Family lessons:  as a family of 2 adults and 2 or more kids, you will be able to enjoy stand up paddleboarding together. When you then go out together, with your own kit, you're better educated and capable. They have to be 11+ yrs old to paddle on a family lesson.
* Group lesson: we run regular group lessons and you can book your children on, but they will be paddling with other adults during this time. They have to be 13+ yrs old to join a general group, and must be attended by an adult.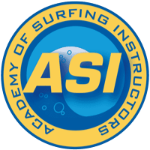 ASI Qualified Instruction, with our multi-sport instructors.
30+ yrs coaching experience
Fully Insured.

DBS Checked